Bio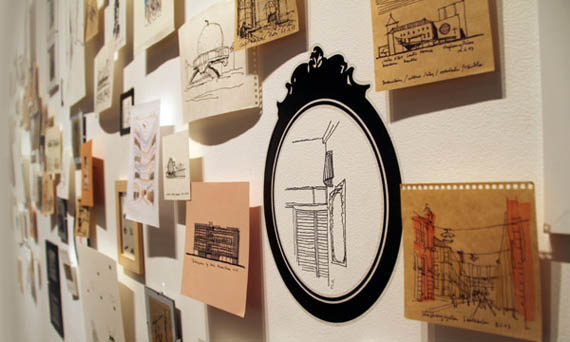 Born in Lisbon in 1976, she concluded her Architecture degree in 2000 at the Lusíada University, having later specialized in Real Estate Evaluation at ESAI, in Lisbon.
Despite her training, these past 17 years of activity, have allowed her to develop an extensive and unconventional career, covering various areas of the real estate sector, which have helped to enrich her life and to define how she works.
Since 2004, she has worked as a freelance consultant in the field of Real Estate Evaluation for private entities; conducted architectural studies and projects, construction management and interior architecture.
She attended the 1st international seminar on architecture and was invited to participate at two exhibitions "Casa Lisbon 2006" at the request of Roca SA and "Casa Lisbon 2007" in association with an architectural firm, which included several national decorators and interior designers.
Very early in life, she discovered a natural skill and, although she did not consider it to be of great importance, she naturally applied it to her work, her lifestyle and her everyday routine – LIM – "less is more", identifies what is essential and seeks to live in accordance with those values. The motto of minimalism runs through her veins. Would you like to try?
Work
Private Apartment, Lisbon ("turn-key" Interior Architecture Project)
Single family House, Cascais ("turn-key" Interior Architecture Project)
Single family House, Oeiras ("turn-key" Interior Architecture Project)
Private Apartment, Lisbon ("turn-key" Interior Architecture Project)
Private Apartment, Lisbon ("turn-key" Interior Architecture Project)
Private Apartment, Campo Ourique ("turn-key" Interior Architecture Project)
Private Apartment, Areeiro ("turn-key" Interior Architecture Project)
Single family House, Cascais (Architecture Project and works supervision)
Single family House, Aroeira (Architecture Project and works supervision)


3D Model Apartment, Seixal (Interior Architecture Project)
Private Apartment, Lisbon ("turn-key" Interior Architecture Project)
Private Apartment, Lisbon ("turn-key" Interior Architecture Project)
3D Model Apartment, Algarve (Interior Architecture Project)
Private Apartment, Lisbon ("turn-key" Interior Architecture Project)
Private Apartment, Almada ("turn-key" Interior Architecture Project)
Showroom Apartment, Seixal ("turn-key" Interior Architecture Project)
Private Apartment, Lisbon ("turn-key" Interior Architecture Project)
Private Apartment, Seixal ("turn-key" Interior Architecture Project)
Private Apartment, Lisbon ("turn-key" Interior Architecture Project)


Private Apartment, Lisbon ("turn-key" Interior Architecture Project)
Private Apartment, Lisbon ("turn-key" Interior Architecture Project)
Multifamily building, Almada (Horizontal Property)
Multifamily House, Seixal (Architecture Project, management and construction)
Private Apartment, Lisbon ("turn-key" Interior Architecture Project)
Private Apartment, Lisbon ("turn-key" Interior Architecture Project)
Private Apartment, Lisbon ("turn-key" Interior Architecture Project)


Showroom Apartment, Lisbon (Interior ArchitectureProject)
Private Apartment, Lisbon ("turn-key" Interior ArchitectureProject)
Model Apartment, Lisbon (Interior ArchitectureProject)
Private Apartment, Lisbon ("turn-key" Interior ArchitectureProject)
Private Apartment, Lisbon ("turn-key" Interior ArchitectureProject)
Private Apartment, Lisbon ("turn-key" Interior ArchitectureProject)


PlaceofWorship, Almada (ArchitectureProject)
MultifamilyHouse, Seixal (ArchitectureProject, managementandworkssupervision)
MultifamilyHouse, Alvalade (ArchitectureProjectandworkssupervision) MultifamilyHouse, Benfica (Interior ArchitectureProject)

Single familyHouse, Viseu (Interior ArchitectureProject)
Sinagoga Hotel, Cape Verde (Hotel ArchitectureProjectandclosedcondominium for a setofVillas)
Single familyHouse, Almada (Interior ArchitectureProjectandworkssupervision)
Single familyHouse, Seixal (Interior ArchitectureProjectandworkssupervision)

Villaatthe Pombal Neighbourhood (ArchitectureProject)
RetailSpace Cristo Rei, Almada (ArchitectureProject)
TeaRoom, Costa da Caparica (Interior architectureproject)
Apartment, Costa da Caparica ("turn-key" typeproject)
Single FamilyHouse, em Almada (architectureproject / executionandworkssupervision)
Single FamilyHouse, Charneca (licensingproject / workssupervision)
ClinicattheAtrium Saldanha, Lisbon (interior project / executionofworks)
Single FamilyHouse, Aroeira (legalizationandinteriorsproject/workssupervision)

MultiFamilyHouse, Cascais (amendmentsproject/ workssupervision)
"Loewe" Store, Hotel Tivoli Lisbon (workssupervision)
Single FamilyHouse, Lavre (prior studyand base project)
Apartmentat Diana Park, Lisbon (executionandsupervisionofworks)
PrivateApartment, Almada (interior architectureproject)

Single FamilyVilla, Sintra (licensingproject)
Bar at São João, Costa da Caparica (licensingproject)
Single FamilyVilla, Aroeira (amendmentandinteriorsproject/workssupervision)
MultiFamilyHouse, Benfica (Interior architectureproject / workssupervision)
Single FamilyVilla, Sobreda (amendmentprojectandexecutionofworksandsupervision)
MultiFamilyHouse, Pragal (legalizationandinteriorsprojectandworkssupervision)
Single FamilyVilla, Sobreda (amendmentsprojectandexecutionofworksandsupervision)
Illustrations for Naval Architecture
Book (TechnicalDrawing)
Partnerofcommercialpremisesfocusedon interior decorationandtheimplementationof interior architectureprojects, supervisionofworksand material andfurnituresupplies.

MultiFamilyHouse, Pragal (interior project / workssupervision)
Single FamilyVilla, Sesimbra (licensingproject)
Restaurant/ Bar/ Cafe, Miratejo (amendmentsProject)
Single FamilyVilla, Pombal (amendmentsproject / workssupervision)
MultiFamilyHouse, Pragal (interior andlicensingproject / workssupervision)
Allotment, Guarda (preliminarystudyand base project)
MultiFamilyHouse, Cotovia (interior project / workssupervision)
ManagingPartnerof a companyfocusedonpurchasing, remodellingandreselling Real Estate; Executionofarchitectureprojects; Executionand/orsupervisionofworksand Real EstateEvaluation. Shewasactivelyinvolvedwith "turn-key" typeprojects, whichconsistoftheprojectphase, budgetingandsupervisionoftheworks.

MultiFamilyHouse, Barreiro (amendmentsProject)
HabitationUnit, Castelo Branco (legalizationProject)
Single FamilyHouse, Silves (licensingproject)
Single FamilyHouse, Elvas (interior andlicensingproject / workssupervision)
Single FamilyHouse, Cartaxo (licensingproject / interior project)
Inaddition to herfreelanceactivity, Vanessa Amaral joinedtheteamonaninnovativeproject – a physical (commercialpremises) and virtual (Website) spacewithheadofficein Coimbra, thatopted to establishitselfontheLisbonmarket. Thismainpurposeofthisprojectwas to disclose and promote architecture and design, and as such, to carryoutspecificactions, such as exhibitions, presentationand marketing ofhighqualitycontemporaryproducts, inotherwords, activitiesrelated to bothareas, etc.

WorkingattheTechnicalandTaxDepartmentof KUMFUT- Real EstateDeveloperandresponsible for theimplementationandcoordinationoftheproject for a complexofofficesandwarehouses for rent, designedby Broadway MailandandrespectivespecialtiespreparedbyCenorandLuis Malheiro. Currently, known as theKumfutComplex, locatedin Mem Martins. InteractionwiththeClientsinallphasesofre-buildingofrespectivespaces, as well as withthesuppliersandtechniciansinvolvedinthisproject.


CollectiveHousingBuildings, Alfama (AmendmentsProject)
Coffee/ PastryShop/ Bakery, Lisbon (LegalizationProject)
SmallPalacein Xabregas, Lisbon (AmendmentsProject)
Gymnasium, Lisbon (AmendmentsProject)
Apartment, Lisbon (LegalizationProject)
Restaurant, Lisbon (LegalizationProject)